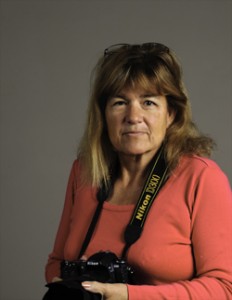 Born in San Diego, California, I spent most of my leisure time as a child either enjoying the outdoors in San Diego Bay and the Pacific Ocean, or attending museums and events in Balboa Park and the San Diego Zoo. In my early teens, I began to want to preserve and share what I saw through photography. It's possibly the time I spent at the zoo that's given me the intense interest I have in photographing wildlife.
After a career as an air traffic controller – all the while pursuing an intense hobby of photography – I have seriously begun the process of capturing wildlife in photographs for everyone to enjoy. I travel the Rockies and Canada mostly, and search out wildlife anywhere they're found.
I am making my images in an all-digital format because I am better able to control the process. I often think back to the film days when I sometimes came away from a day's shoot with ten rolls of film (360 images). From those shots, I was hoping for two or three really good images. With today's equipment, I of course can take more liberties and experiment way more than before, and I do exactly that. It's not unusual to measure a day's shoot in terms of gigabytes instead of images, and the whole process allows me to find just the right image that represents what I was trying to convey.
In thinking back to the good old film days, it's clear in my mind that we haven't left anything behind. I would no more choose to go back to film than I would choose to go back to ferrotype steel and a view camera. Those of course were great processes and if I ever want to go back to the old "alternative" processes, they'll still be there. In the meantime, my goal is to share as much about the wildlife community as I can with as many people as are willing to stop for a brief instant and look.